On July 24, 2010 from 11:30 to 4:30 the The BANNOCK COUNTY FAIRGROUNDS will be alive with activities and fun for everyone! ALL activities are FREE to the public and everyone is invited to attend! Bring the whole family and come and celebrate PIONEER DAY 2010!
ARENA EVENTS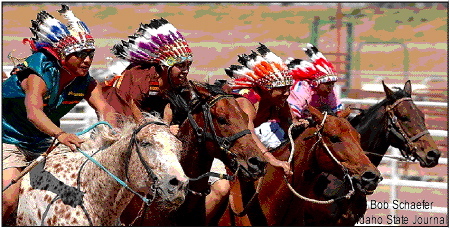 This year's ARENA EVENTS will be second to none with nonstop action and fun!

Here is the schedule of Arena Activities

12:00 - 12:15 Flag ceremony by the Boy Scouts
12:15 - 1:30
Motocross Barrel Racing

1:30 - 3:00
MUTTON BUSTING * Those Registered
3:00 - 3:45 Indian Horse Racing
3:45 - 4:30 Chief's Race

Come watch the kids ride the sheep. Thrill to the exciting motocross action and bare-back Indian Horse relays. Guaranteed fun for all!



CLICK HERE FOR
MUTTON BUSTING REGISTRATION FORM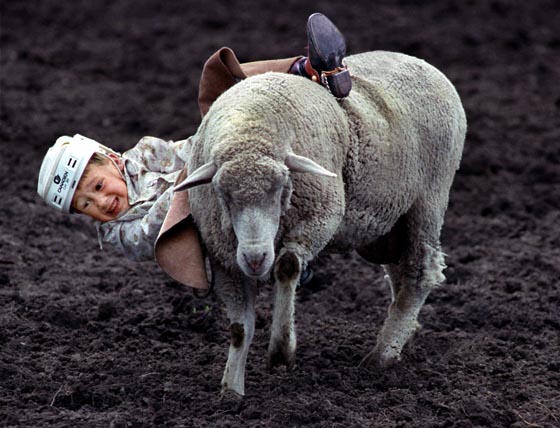 MUTTON BUSTING REGISTRATION IS FREE.
REGISTRATION CLOSES JULY 21, 2010.
REGISTER EARLY TO MAKE SURE YOUR CHILD RIDES!!!!!

PREREGISTRATION IS REQUIRED! TURN IN YOUR REGISTRATION AT VICKERS OR McKEE'S


MOTOCROSS RACES





Contestants who want to participate in the Motocross Barrel Race; Mini, Youth, or Adult races, please call Darren Crockett at 208-251-7217




---

A DAY OF FUN FOR EVERYONE


In addition to the excitement of moto-cross, kids can ride while families pull authentic handcarts, take a gentle horse ride, or make a pioneer doll and feel a little of what the pioneers felt over a century ago. Watch the kids do some mutton busting or have their faces painted! Fun will start at 11:30 and go to 4:30 so come and enjoy! Most activities and events are FREE to the public!

For more information or to help with ARENA events call or email MARK BAKER at 208-221-6562



Click on photo to enlarge
ACTIVITIES
There will be a number of activities for children, young adults, and families during the Pioneer Day Celebration at the Fairgrounds.

Activities include:
Bounce toys
Inflatable water slide
Ring toss
Dunking booth
Petting Zoo
Games
Pioneer Doll Making
Indian Relay Races
Mutton Busting
Fish pond
Mini train
Hand cart pull
Kiddie horse back rides
Air-soft target shooting
Face painting
If you have an idea for an activity booth or are in
charge of an activity booth please contact
Curt Doggett
at 208-313-1980.
FOOD
A variety of FOOD will be available at the celebration including FREE HOT DOGS and FREE WATERMELON for kids 12 and under! Come and enjoy your favorite INDIAN TACO or traditional Pioneer Day treats! For more information on FOOD ASSIGNMENTS please contact TODD NELSON at 317-3893 or 637-0202.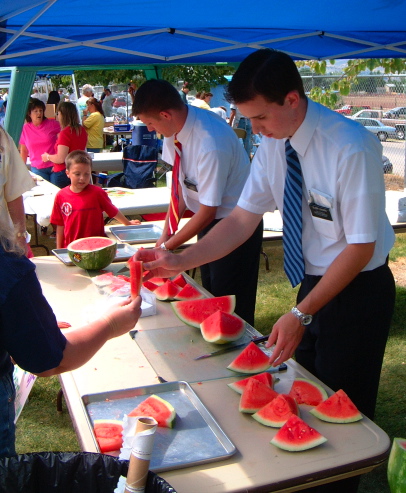 ENTERTAINMENT
Pioneer Day Celebration
Saturday, July 24th
Entertainment at the Fairgrounds
11:30 a.m. to 3:30 p.m.
Persons wishing to perform contact

Steve Baer at
478-6526 or 705-5524
Plan on 20-30 minute increments of performance time